Prepare Your Car for Winter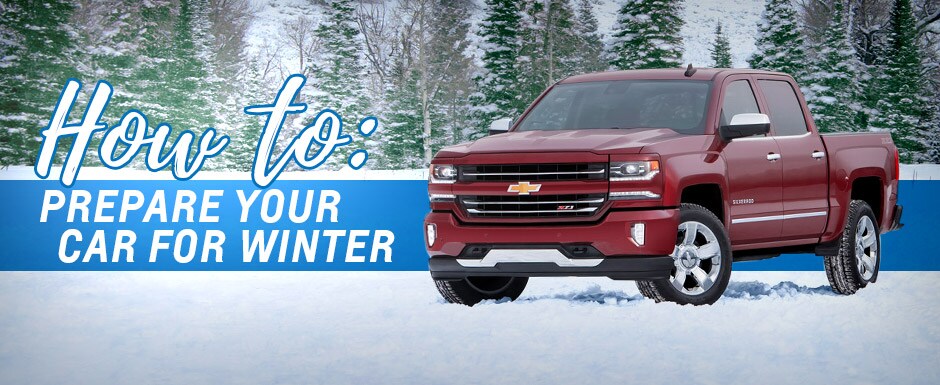 GET YOUR CAR READY FOR WINTER
As the fall months wind down and the weather begins to get colder, it's time to start thinking about winterizing all of your possessions. One that many people forget to take care of is their car. Here are some of the best ways to prepare your car for the winter, brought to you by Crumback Chevy.
Before you do anything else, wash and wax your car thoroughly in the beginning of the winter months. By putting a protective of wax on your car, you protect it from the onslaught of salt that is inevitable once the snow begins.
Salt eats away at the protective layers over your paint and will eventually cause your car to rust. It's also important to treat the undercarriage of your car to prevent your brake lines from corroding. This should be done once every month or two throughout the winter.
Once you've protected your car from the salt, move on to preparing your car for emergencies. The unfortunate reality is that there are a lot of dangerous accidents when there is snow on the ground, and you don't want to be unprepared in event that it happens to be you.
Your emergency kit should be located in a place that is accessible for you without getting out of your car. This could be under one of your seats or in the trunk if you have a way to get to it. Things that you should include in your kit would be a blanket, road flares, food, a spare phone or battery, extra clothes, and anything else that you think you might need if you had to survive in your car for a length of time.
If you take care of these little things, the winter should be no problem. It will increase both the life of your vehicle and your own life in the event of an accident. Have a safe winter!
How Can We Help?
* Indicates a required field